Coronado Shores
Coronado Shores was created by Mackenzie Municipal Water Authority for the purpose of establishing lots to be leased for single family dwellings. The following information is provided for your use: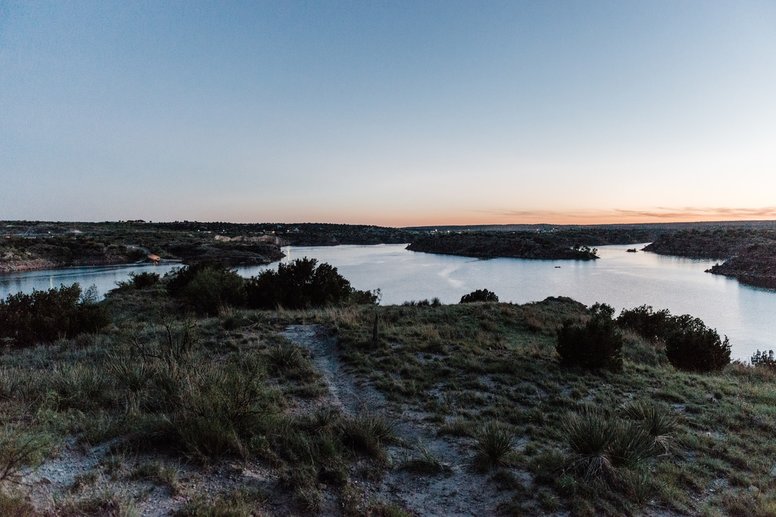 Most lots are 15,000 sq. feet in area.
Each lot lease holder must sign a lease agreement with Mackenzie Municipal Water Authority.
The lease does not include a Family Entry Permit or Annual boat permits.
Guests of the residents do not have to pay an entry permit UNLESS they use the lake; then regular fees will apply with the permit(s) expiring at midnight. Double tender fees will be issued to anyone using lake facilities without a permit.
All lots must have a permit to level or change the lot in any way.
No digging or dredging of the shoreline is permitted.
Any house, cabin, or trailer house must have a septic system meeting minimum requirements of the Texas Commission on Environmental Quality.
---
Information on House and Trailer Houses
Houses and trailer houses must be approved by Mackenzie Municipal Water Authority and have to be a minimum of 500 sq. feet (living area).
House plans must be approved by Mackenzie Municipal Water Authority.
If foundations and drain fields are installed, they must be completed before electricity and water are tied to the property.
Building Permits
Listed below are the permits required in construction or location of a cabin, house, or trailer house on Lake Mackenzie property. There is NO CHARGE for most of these permits. They are for your protection and to keep the lake clean and attractive. Please consult with the Mackenzie Municipal Water Authority at the administration office for questions or problems.
Permit to level a lot.
Application for Sewage Disposal System.
Permit to build a house.
Permit to move house or trailer on lot.
Permit for the construction of a patio,fence, or any kind of building on the lot.
---
Coronado Shores Property Owners Association
The purposes of this association is to:
(1) provide representation to each of it's members through a slate of officers elected from the membership,
(2) protect the interest and investment of each of its members in the property owned at Coronado Shores,
(3) to ensure the present and future development of the area to be in the best interest of its members,
(4) to provide a safe, wholesome, and enjoyable environment for its members,
(5) provide recreational facilities and activities for the membership, and
(6) maintain unity and harmony among its members.
All Lot owners at Coronado Shores shall be eligible for membership into the association. Membership is voluntary and shall begin with the payment of assessments and dues not to exceed $100.00 for the first calendar year of membership and will be recognized by issuance of a membership card by the Secretary/Treasurer of the Association.
Coronado Shores Consumer Confidence Report